Sage One Review
Review breakdown
Ease of use

Speed

Features

Support

Reporting

Price

Price

Invoicing

Design

Dashboard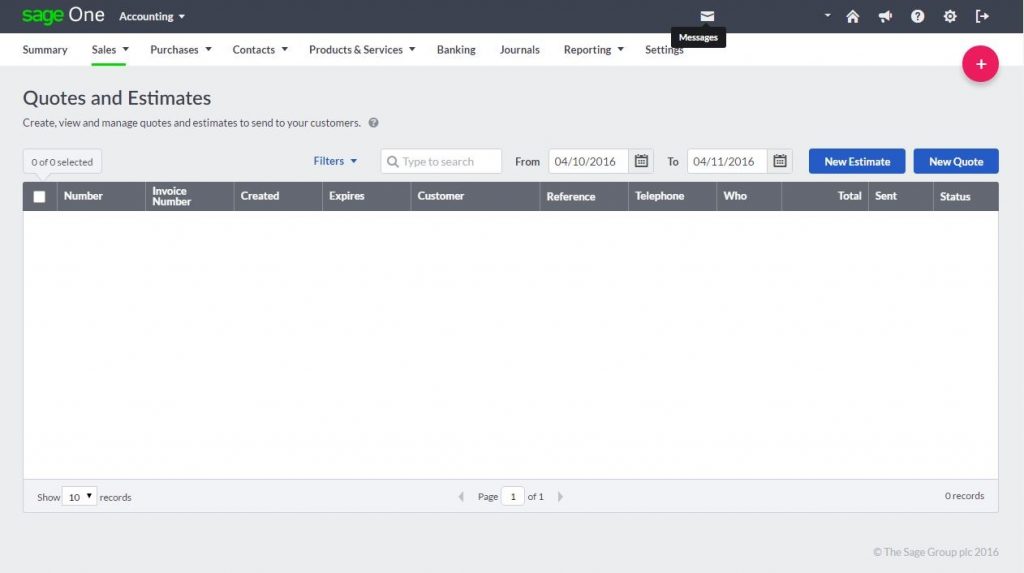 Our review of Sage One
Ease of use: Sage One is extremely basic and fairly straight forward to use. The software is a no frills solution and is stripped down to bare bones. For instance, there are no nominal codes and no transactions list (audit trail) etc. The terminology is also very user friendly so that non-professionals and users without bookkeeping experience can understand it better.
The website has a mediocre design but the design of the accounting software itself was actually very good, better than the website's design, which is unusual!
There were a few issues however:
There was no initial set up wizard so settings had to be entered as the user goes along which was a bit of a shame
We entered a transaction and were logged out automatically (as we left the software open for a short while) without the transaction saving which was a little frustrating
Opening balances, including outstanding invoices were not very good. We entered in the opening bank balance and outstanding invoices but these figures were not reflected in reports such as the Trial Balance etc. From what we gather only an accountant with access can finish off the opening balances which is peculiar as a lot of their target market will not have an accountant.
Despite how basic the software was we did have trouble figuring some things out such as how to edit a transaction and enter opening balances etc.
Speed: The speed of the actual accounting software is fast but entering transactions is not. For example, entering cash book (banking) transactions has three steps which seemed a bit overkill in our opinion. Also the places for entering sales receipts, purchase payments and bank transfers were spread out throughout the software which meant that it coule be time consuming if you have a mixture of transactions to enter.
Features: Sage One does not have very many features but it was not designed to. Features include multi-currency, user permissions, bank imports (but not feeds) and customisable invoices.
Support: Telephone support, email, a help centre and webinars are available.
Reporting: Only 5 reports in total but they have simple layouts and the ability to drill down.
Price: Sage One is quite pricey for what you get compared to other accounting software on the market.
VAT Handling: Excellent VAT handling. Cash accounting and flat rate scheme are supported and it handles the switch between cash and accruals and the VAT on outstanding invoices entered. The VAT return was also nicely laid out and easy to understand.
The bits we liked: We really liked how simple Sage have made this software, they must have used different developers than the Sage 50 developers! We also liked the VAT handling, top marks for that.
The bits we didn't like: We did not like how entering different types of transactions required the user to access multiple sections of the accounting software.
What level of bookkeeping knowledge will I need?
A novice or newbie could use Sage One. There are a few bits here and there that would take a bit of getting used to but there is not a great deal on screen that could not be understood by a beginner.
Summary
We liked Sage One and we think for a very small business without much or any bookkeeping experience this would make a great package. However, we did question if it was too basic, we think that as soon as a user got to grips with basic bookkeeping that they would want much more from this accounting software.
Click here to visit the website